Personal Brand Photography for Melbourne Women in Small Business
My personal branding photo shoots are so much more than just getting some pretty headshots! We work together to get some classic and contemporary lifestyle headshots, behind the scenes of your business as well as the small details that makes your business so unique. The end result is a gallery of consistent, on-brand and professional imagery.
Imagine having a personal stock library to suit all your visual needs.
My lifestyle approach to branding photography ensures your images look professional but still come across as real and relatable which is the first step to creating connection and engagement with your ideal customers, an essential tool for successful small business.
If you're ready to dich the inconsistent stock photos and haphazard selfies and truly elevate your brand in the most professional way, then let's chat about your personal branding photoshoot

!
Melbourne Personal Branding Photographer
The process of my Melbourne Branding Photo Shoots
It's important to me that you get the most out of your branding shoot and so I guide and prepare you every step of the way.
​
If it's your first shoot I'll focus on getting evergreen images that you can use over again, while if you're preparing for a specific launch or milestone in your business we'll focus more on images for the occasion.
​
Initial Call
Once you have inquired through my short questionnaire, we book a quick 15-minute (obligation-free) call to chat about your needs and see if I'm the right photographer for you.
Book a Date
Following on from the inquiry call, you'll get an email with my final quote and you'll lock in your photo shoot date.
Questionnaire and Pre-shoot Call
This is where I deep-dive into your business and brand.
The questionnaire helps me understand what your visual needs are and gets my creative juices flowing to create an initial shot list for you.
Once I have gone through this we hop on a call together to chat about the shoot location, what outfits you'll wear and I'll share my ideas that I have put together for the shoot.
Shoot Day
It's fun, I promise. You'll probably be nervous – that's fine (so will I, but more the excited kind of nerves). I'm going to get you to relax and by the end of it, I promise, we'll feel like old friends!
I use mostly natural light so I'll be opening all your blinds and turning off the ceiling lights. I also have back-up soft box lighting should the space be a bit dark.
Gallery Delivery
I promise gallery delivery within 4 weeks (but usually aim for 2 weeks). All images are delivered via an online gallery from which you can download them.
Where in Melbourne does the Branding Shoot take place?
Where you have your photoshoot will depend on your needs, the look you're going for and your budget.
During the initial inquiry call we chat about what would be best for your branding photoshoot, according to your specific brand needs.
Most often the photography session is on location at your place of work or at your home in your home office or home studio.
Photography Studio hire can also be arranged and is quoted separately. Here are a couple natural light studios in Melbourne:
​
What is the cost for a Personal Branding Photo shoot
No two branding shoots are the same and each business has different needs according to their brand and message.
​
I have two branding packages that each start at a base price to cover my time that I put in for the pre-shoot consult call, research, on-shoot photography time and the editing for each set number of images provided per package.
Because branding can be so varied there may be additional costs that you would need to factor in over and above the base cost. These would include things like studio hire, models and props. However, in the initial call we chat about these potential costs and if they would apply to you, then I send you a final quote with all these details in mind.
Product Photography for Small Creative businesses
In addition to personal branding photography, I also do minimally styled product photography for creative Mums who are turning their passions and hobbies into a flourishing side hustles.
Showcasing your handmade items in a consistent and on-brand way truly elevates your products and professionalism.
And for those who are on a tight budget and can't yet afford professional product photography, I've written an eBook explaining exactly how to take your own on-brand product photos using your smartphone.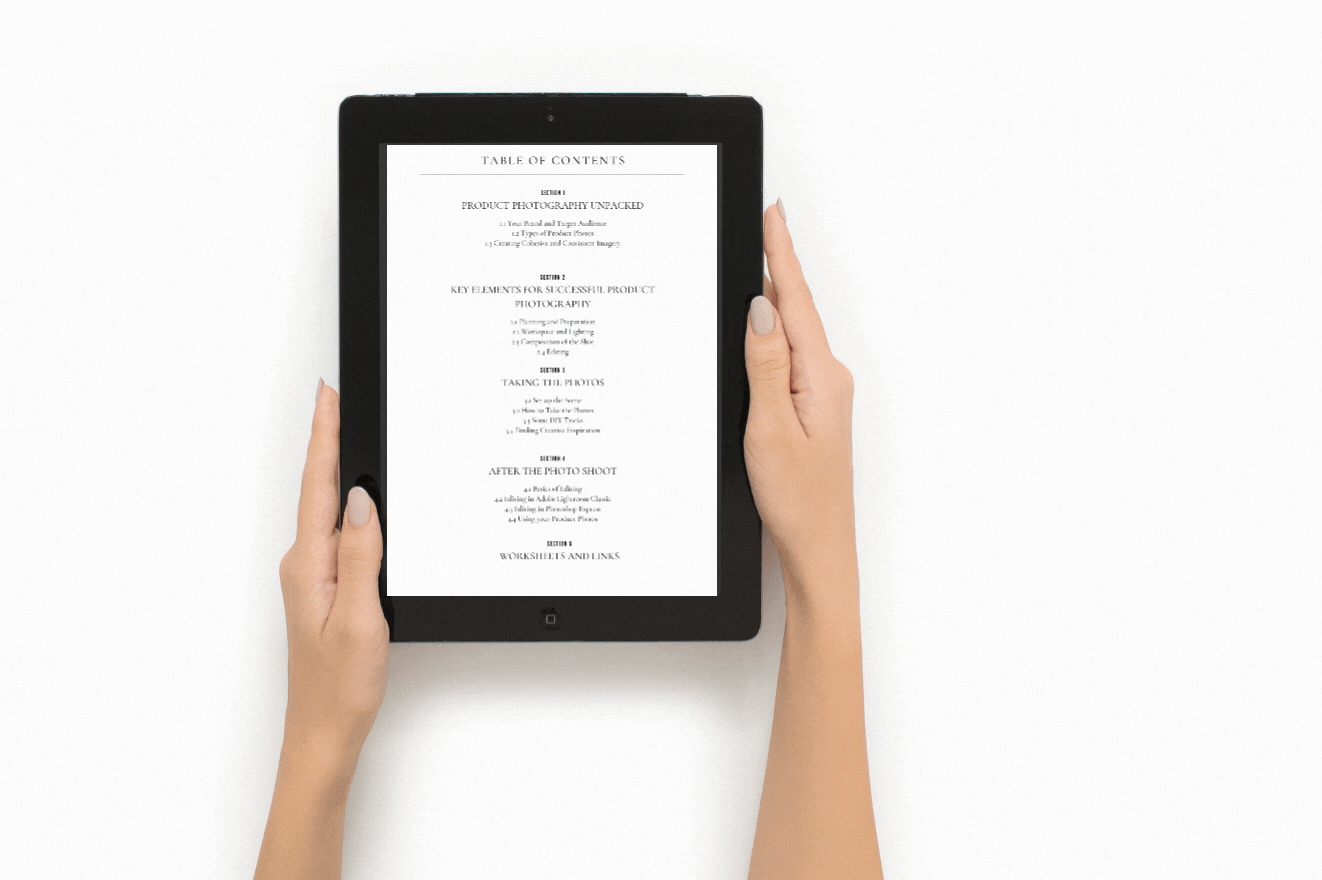 Is it time to Elevate Your Brand with Professional Branding Photos?
With personal branding photography, I'm able to not only capture on-brand images that appeal to your customers and/or clients but also show you the real professional you truly are. You won't be able to look at the images without feeling proud of what you've achieved as well as confident for where're you're headed!
If you're ready to truly elevate your brand visuals then get in touch with me today! I love capturing women like you who are rocking both motherhood and their small business journeys.
I'm Gill, an a Personal branding Photographer for women small business, serving Melbourne and surrounds
I capture You and the Heart of Your Business so you can focus on posting visual content that not only Looks Professional and Cohesive, but is in Alignment with Your Brand, Values and Message.
Let's Chat about Your Branding Photography Needs
Contact me to see if we'd work well together - it's free and there's no obligation to purchase.
A Brand Photographer needs to be the right fit - for me and for you.
Please let me know what type of session you require and any specific details (type of product or service, look you are going for etc). Please send me a link to your website and social media platforms too.
I acknowledge the Traditional Owners of land where I work and live. I pay my respects to Elders past, present and emerging. I celebrate the stories, culture and traditions of Aboriginal and Torres Strait Islander Elders of all communities who also work and live on this land.